PACDEFF/AAvPA 2021 – Keynote Speakers
Our world class line up of keynote speakers for 2021 are still being finalised and we expect to have more information on keynotes very shortly.
2021 Keynote Speakers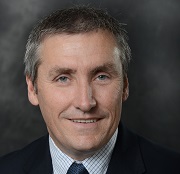 Professor Mark Wiggins – Macquarie University
Mark Wiggins is a Professor of Organisational Psychology at Macquarie University where he is currently the Director of Research Partnerships and Engagement for the Centre for Elite Performance, Expertise, and Training. He gained his PhD in Psychology from the University of Otago, New Zealand in 2001, is a Registered Psychologist in Australia with an endorsed area of practice in Organisational Psychology, and is a Fellow of the Australian Psychological Society.
As a practicing organisational psychologist, Mark has acted as an advisor to a number of national and international organisations, including the Clinical Excellence Commission, Energy Queensland, Horizon Energy, the New South Wales (NSW) Port Authority, Transport for NSW, and the Civil Aviation Safety Authority. Amongst other roles, he currently sits on the Collaborating Hospitals' Audit of Surgical Mortality (CHASM) Committee for NSW and the Occupational Health & Safety Management for Standards Australia.
Mark's research and teaching interests lie in the assessment and development of human performance in advanced technology environments, particularly in the context of cognitive skills such as diagnosis and sensemaking. He led the development, evaluation, and implementation of the Expert Intensive Skills Evaluation (EXPERTise 2.0) software package for the assessment of diagnostic skills in practice which is now employed across a range of industries, from healthcare to electricity distribution and transmission.
Cheryl MacKenzie – Accident Investigator Deepwater Horizon (TBC)
Cheryl MacKenzie is currently an Engineering Program Project Team Lead for Environment, Safety, and Health (ES&H) at a research and development centre that performs high-hazard work in the areas of energy (solar, wind, other), global security, and national defence systems. Prior to her time at Sandia, Ms MacKenzie spent over fourteen years as an Investigator, Human Factors Specialist, and Investigation Team Lead for the US Chemical Safety and Hazard Investigation Board (CSB), participating in over two dozen in-depth investigations of catastrophic chemical incidents in order to derive lessons to improve safety, human performance reliability, organisational functioning, and regulatory oversight. Ms MacKenzie was the primary author of eight major CSB investigative publications; several of these reports, including the BP America Refinery Explosion and Fire Investigation Report (2007), have received global recognition for their contributions to the advancement of safety within complex and high-hazard work environments. She led the human factors analysis for numerous investigations, including but not limited to the Macondo Deepwater Horizon offshore well blowout and the BP America refinery explosion. Her areas of focus are human and organisational factors, including human performance, safety performance indicators/metrics, and organisational culture. Ms MacKenzie is a graduate of Cornell University with a MS in Human Environment Relations, specialising in Human Factors and Ergonomics.