PACDEFF 21/22 October 2021
Thursday Night Conference Dinner
21 October
Barzura
To facilitate a less formal interaction between conference delegates, speakers and guests, a conference dinner has been organised for the Thursday evening.
The evening will commence with 60 minutes of free pre-dinner drinks at 1800.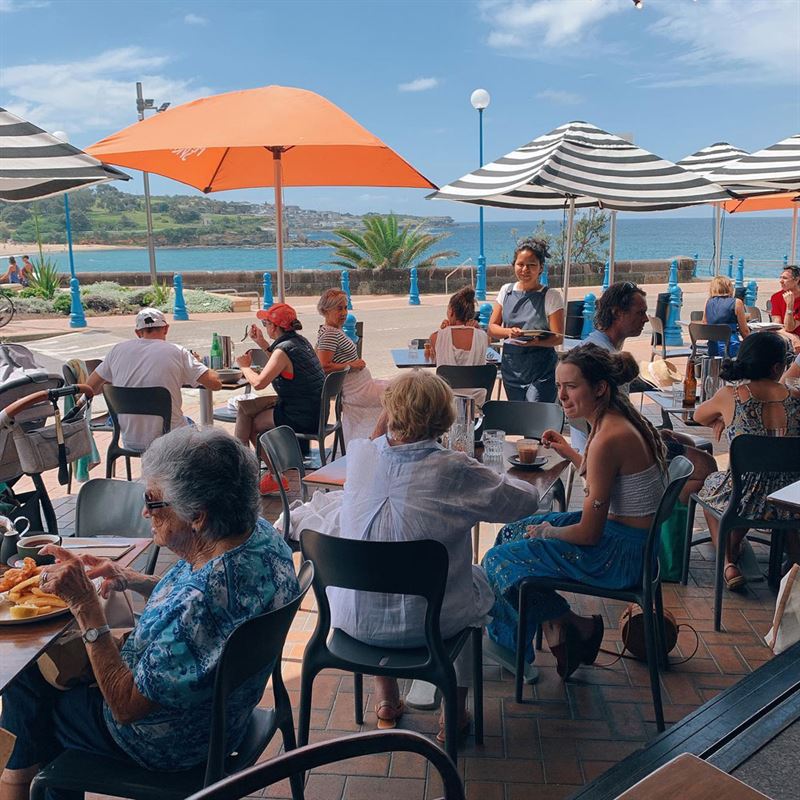 CLASSIC BARZURA
SHARE ME
Chili, salt & pepper calamari
Tuna tataki, cucumber & apple, ponzu
Warm mixed olives
Warm focaccia with sea salt & rosemary
VEGETARIAN
Gnocchi Bolognese
Gnocchi Zucchini flowers filled with beetroot and sweet potato on salsa verde with goat's curd  (V)
Kale salad with roast baby beets, Brussel sprouts, heirloom carrots & white quinoa 20 add fetta  add salmon
Ravioli filled with pumpkin in a ricotta & Napolitana sauce
SEAFOOD
All our seafood is sustainably sourced, Australian OR from New Zealand (MSC).
Pot of local black mussels, tomato, chili & basil served with warm focaccia
Crispy skin Ora King salmon, buck wheat & spinach risotto
Spaghetti prawns, mussels, calamari & fish in a Napoletana sauce
Beer battered white fish, chips & tartare
MEAT
Duck confit with cauliflower puree & porcini mushroom jus
Rib eye (400g bone on) café d'Paris butter, heirloom tomatoes & watercress
SIDES
Butter lettuce, capers, basil leaves, olive oil & balsamic
Mixed greens & olive oil
Thick cut chips & aioli
BALI KITCHEN
Soto ayam organic chicken soup
Gado Gado vegan salad with peanut sauce  (V, GF) add soft boiled egg
Chicken satay (4 sticks with peanut sauce)
Prawn satay (4 sticks with peanut sauce)
Sweet & sour whole baby snapper served with water spinach & tomato sambal
Lamb shank rendang with Asian greens, roast coconut & eggplant sambal
Roast pork belly & bok choy
Red fish curry, roasted eggplant, pumpkin, bok choy & rice
Nasi goreng with chicken, bacon, roasted peanuts & a fried egg  (vegan option available) add 2 sticks prawn satay  or chicken satay
Mie goreng with chicken & bacon  (vegetarian option available) add 2 sticks prawn satay  or chicken satay
SIDES
Prawn crackers 5
Water spinach with tomato sambal 12
Jasmin rice 5
DESSERTS
Sticky ginger pudding & vanilla bean ice cream
Tiramisu
Affogato
Black rice pudding
Coconut pannacotta
Location
Barzura
62 Carr St, Coogee
Time: 1800 pre-dinner drinks with dinner to commence at 1900.
Note: Tickets are limited to 100 people, so we recommend you get in early and book through the Registration page.
Dress: Tidy casual
Note: Dining will be a la carte and a bar tab equivalent to $35 pp will be covered.